About Spedition India
At Spedition we have started our journey in April 2018, notwithstanding we have more than 15 years of experience prior to the foundation of our organization, which we have successfully achieved by completing more than International 1000 Exhibition Logistics & other international projects.
We always managed to fulfill the requirement of our customers, have done our work with full enthusiasm. we use of the latest tools along with the support of our dedicated team and network across the globe which gives us the edge over other logistics service providers.
As we have been dealing with Exhibition Industry Logistics for more than a decade, we know how important it is to deliver material to a certain place on time with on time custom clearance.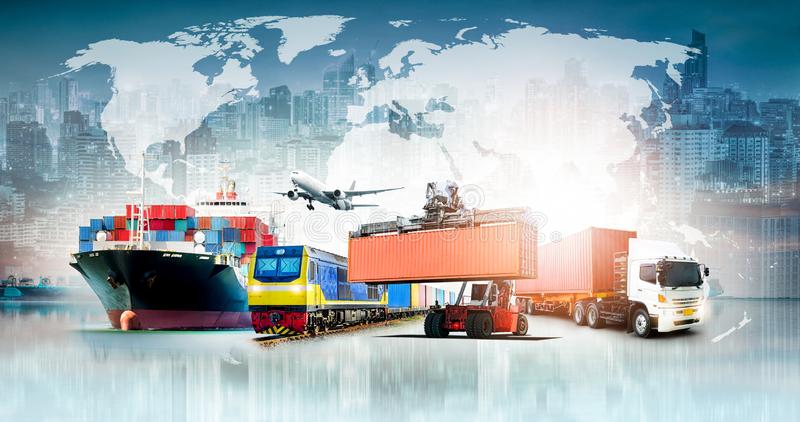 Whenever you need any logistics services, Spedition is a reliable name in the logistics industry. We have our professional approach and deep working knowledge of all documentation, airfreight/ ocean freight operations, clearance processes, and country-specific custom regulations which make us plan your material delivery with full protection at its designated place & all this you get without spending any extra cost.
We provide quality tailored logistics services to the customer's needs at cost-effective quotes. Our presence is beyond the boundaries of India with global footprints setting the stage. We mostly work with customs, warehousing, and freight carriers.  The credit to our service can glance at as a sheer amalgamation of Business Ethics, a Resourceful Network, and a Defined Mode of Operation. We have created a profound reputation with our freight logistics services across the nation characterized by Timeliness, Flexibility, Swiftness, Safety, and Reliability.
How We Work
Experienced logistics professionals understand the requirements for the safe and reliable transfer of exhibits. Movement of instruments oversized and fragile goods movement from one destination to another. We handle cross country logistics with proper planning. Spedition is experienced and ready to facilitate global rollouts, multi-market tours, simultaneous product launches, and major presentations.
Contact our Customs Management experts
We're happy to talk to you about your Customs Management needs at anytime. Please feel free to contact us.