GROUND FREIGHT
When it comes to dependable ground freight solutions, Spedition is a name on which you can trust. We provide affordable ground freight solutions for relocating goods/materials from one place to another.
We have industry-specific teams who have decades of experience in ground freight management. Our teams can create customized transportation solutions providing the fastest expedited ground freight and the smoothest project management. We can provide truck intercept, oversized, overweight, and permit ground freight shipping solutions if you require expedited or specialized service.
We can arrange specialty equipment, including temperature-controlled vehicles, lift gates, air-ride, and flatbeds, through access to exclusive-use equipment ranging from low-load vehicles to tractor-trailers. That allows us to meet your specialized handling requirements with competitive rates from our qualified carriers.
Ground Freight Services We offer services to meet any need, including:
Full container load (FCL)
Less than container load (LCL)
Commercial moisture-barrier packaging solutions/vapor-barrier
Hazardous materials and dangerous goods
Custom packaging and crating options
Reefer containers
Warehousing and distribution
Loading and unloading
Blocking and bracing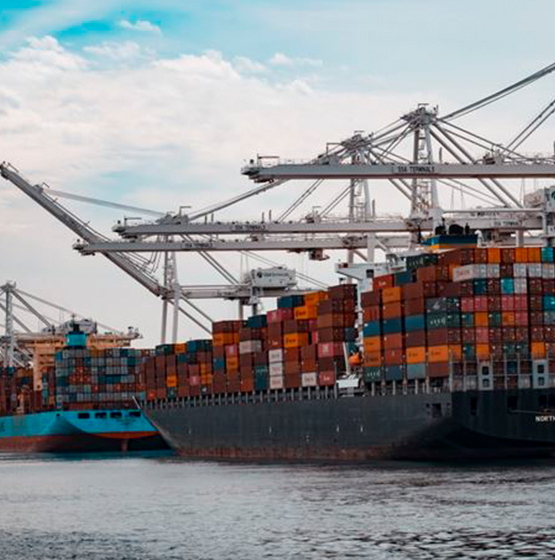 FMCG
Lifestyle
Retail
Chemicals
Automotive
Electronic
Contact our Ocean Freight experts
We're happy to talk to you about your Ocean Freight needs at anytime. Please feel free to contact us.