PROJECT LOGISTICS
ONE-STOP DESTINATION FOR ALL PROJECT LOGISTICS
Special transports are our strength: How we as an international forwarding company plan your individual project and implement it successfully
In project logistics, transport projects that are more complex, more extensive, more challenging, and often large than normal are carried out. As an experienced international forwarding agency, we specialize in this type of logistics. Our expertise is your assurance for safe execution and smooth deliveries of the project. Whether you need to move industrial equipment, heavy machinery, or complete production sites – we know the best affordable transport routes and the best handling for your loading & unloading. Team Spedition with their experience are available to help you worldwide.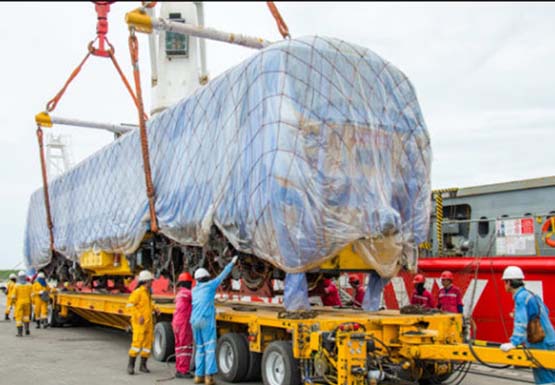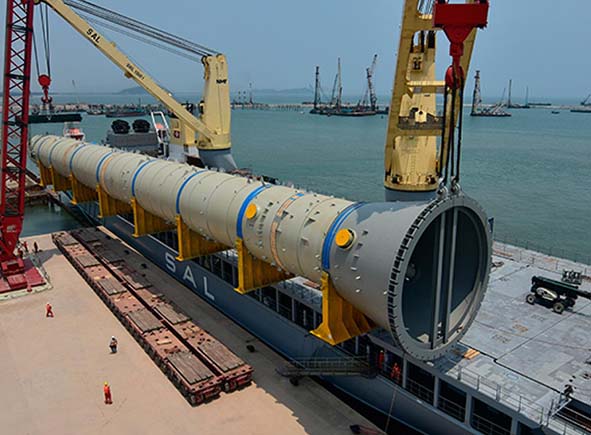 Special Benefits
1. Large Network For Project Cargo
Our logistic services for project logistics reach across all continents. Spedition has a comprehensive network, including Project Cargo Desks with chartering, forwarding and stevedoring services. In addition, we are a member of the several global associations
2. Personal Contact And Real Time Control Tower
At Spedition Project Logistics, each project cargo shipment is coordinated by your own fixed contact person, highly experienced in the worldwide shipping of special cargo. He or she is always available for questions and continuously keeps you updated. And if anything changes, we will immediately flexibly anticipate this in consultation with you. In addition to our personalised service, we also provide you with access to a real-time control. This allows you to monitor the status of your project cargo 24/7 via your fixed contact person.

Project logistics - more than just container shipping
Companies today work worldwide and are globally interdependent. Production sites are relocated, oversized or heavy industrial or component parts often have to be transported across continents – there are no limits to project logistics. But one thing connects all these projects: they have to be planned individually and in detail. In most cases, special transports are used because the load is larger, higher, wider or heavier than average. As our experienced team of experts acts in a conceptual and detail-oriented manner, we as an international freight forwarding company ensure successful completion – from the initial offer to the completion of the project.
Contact our Project Logistics experts
We're happy to talk to you about your Project Logistics needs at any time. Please feel free to contact us.