AVIATION CARGO HANDLING
Spedition encourages you to coordinate supply with requests inside the courses of events you have characterized for yourself and your client. We comprehend your business needs and coordination issues, consequently, we can offer vigorous arrangements that assistance you accomplish speed to advertise.
We operate cargo handling centers at all Indian airports. Our facilities are designed to safely and efficiently handle all types of cargo – from outsized machinery through to small, valuable consignments.
Our experienced cargo handling team has full industry accreditation and will handle all of your cargo requirements including:
Cargo breakdown and build-up
Customs reporting
Handling of perishables
Dangerous Goods handling
Customs bonded facilities
We provide you with real-time, on-line visibility of your consignment via the state-of-the-art Spedition Cargo Management System.
Multi Modal Solutions
Packing & Storage
Specialized Lifting & Handling
Documentation
On-Site Assistance
Health & Safety
Customs Clearence
Show to Show Management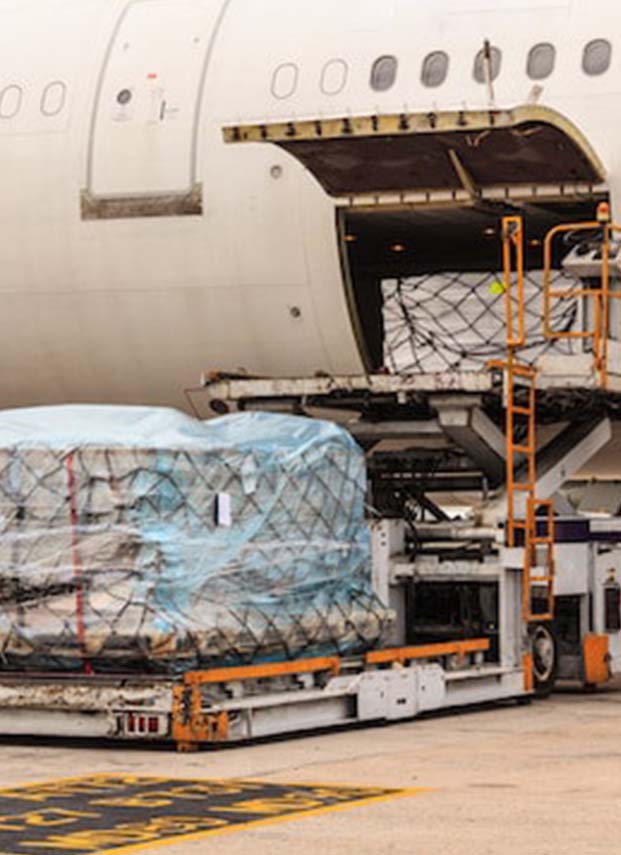 Our aviation cargo handling services also include
Time sensitive cargo
We offer services to meet any time-sensitive cargo needs, including urgent courier materials handling, express consignments and other time-critical shipments.
Trucking
We offer cargo logistics services to ensure the fast and efficient movement of your cargo from our warehouse to your premises. Our dedicated customer service team will arrange for the pickup and delivery of cargo or an airline Unit Load Device (ULD).  Our cargo logistics service includes
Priority handling
Prompt delivery of your import cargo to its destination
Export cargo is collected from the freight forwarder and delivered to the airline
Timely return of airline ULDs to the carrier
Cargo Handling in Remote Locations
As specialists in providing logistic services in remote locations, we're able to provide stand-alone cargo handling solutions in locations that lack facilities or infrastructure.
Where we operate
We have cargo handling centres at every Indian airport. Our facilities are situated in strategic locations to maximize efficiency and enable the smooth interface of cargo between our customers.
We're also able to provide stand-alone air cargo handling, ground handling and passenger services solutions in remote locations around the world.
We offer:
24/7 year-round availability
Next flight out solutions
Nationwide availability
Domestic and international delivery
Air charters
Door-to-door Service through our specialized Global Partners
Exclusive use vehicles
Dangerous goods
Providing constant status while parts are in transit
Customized handling
Parts return
Oversized articles

Special Benefits
The fastest shipping routes
Highly reliable arrival and departure times
Send your cargo almost anywhere in world
High level of security and reduced risk of theft and damage
Less need for warehousing and fewer items in stock
Less packaging required
Contact our Customs Management experts
We're happy to talk to you about your Customs Management needs at anytime. Please feel free to contact us.