WAREHOUSING
Spedition encourages you to coordinate supply with requests inside the courses of events you have characterized for yourself and your client. We comprehend your business needs and coordination issues, consequently, we can offer vigorous arrangements that assistance you accomplish speed advertising.
We give devoted and shared warehousing and dispersion tasks the world over. Our administrations incorporate full pick-and-pack tasks, brief stockpiling after freight solidification preceding holder stacking, either for one-off shipments or turnkey ventures. We additionally have the required foundation for send-out pressing and palletization.
Our inventory network joining administration enables our client's to respond to fast changes in the commercial center while limiting their speculation dangers and operational expenses.
Our approach is to distinguish holes and apply both cost and electronic Ingenuities and enable our clients to use benefits under the direction of our very experienced International and local groups. This approach sets us in front of other warehousing and coordination organizations.
The administrations we offer incorporate yet are not restricted to the accompanying :
Stock administration and control
Request handling, inbound and outbound
Bar-coding, re-bundling, naming and genuine Q&A programs
Compartment/shipping yard administration
Compartment/shipping yard administration
Cross-docking/stream conveyance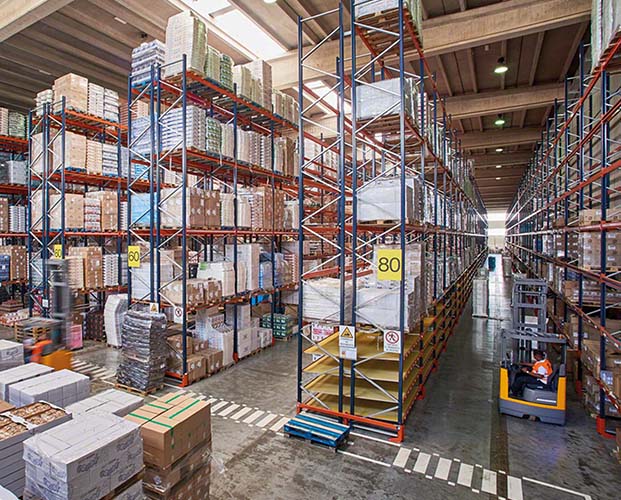 Key Features
State-of-the-art Warehousing facility
Fully Automated Inventory Management.
Well trained manpower
Safe and Dust Free environment
On-site maintenance & support
Fast, efficient, error-free Supply chain system
Services Offered
1. Basic Warehousing
Advanced Storage Solutions
Bonded Warehouse Solutions
Production Line Feeding
Value-added services (kitting, re-packing, labeling)
Information tracking (Serial No, Best before date…)
2. Dedicated facilities for customer-specific set-ups
3. Multi-user facilities to offer flexible shared services
Special Benefits
Short and long term storage
Short and long term storage
Cargo labeling and packing
Fumigation and Pest control
Packing and Crating services
Cargo Distribution
POD Reporting
Contact our Customs Management experts
We're happy to talk to you about your Customs Management needs at anytime. Please feel free to contact us.